Villa style rooms, spacious, comfortable and clean.
Build to Western standards.
Bedrooms have AC, hot water, work desk, private bath rooms, 220 volts 24 hours power.
Flexible sleeping arrangements- Queen sized beds or 2 single beds, with sofa beds for extra people, can cater for families or groups.
Shared areas are Kitchen, Dining and Lounge room.
Meals
A wholesome breakfast per day are prepared by our staff. Help your self to Drinking water, tea, and coffee through out the day. We have no fixed menu but generally cook what is fresh and readily available lots of fresh fish, prawns, meat dishes, with plenty of fresh fruit and vegetables from local farmers markets – both western style and Indonesian always adding fresh ingredients from our garden.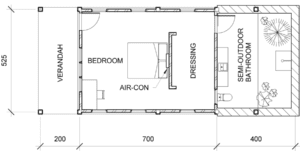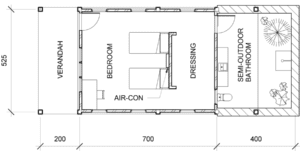 Dickson has been visiting Rote Island for over 25 years now for Surfing and Fishing.
Rida grew up in the the Village of Loedik right here in Nemberala. We know Rote Island better than anyone. Dickson and Rida have been married for 6 years and have 2 children Richie and Niki.
Rote Island Villa is our home, we have finished our Third guest bedroom for the 2019 season, we offer to be to be your hosts on your stay in Rote Island, Indonesia.
We specialise in small groups, all levels of surfers. We can give you a personal experience of Rote Island or you can be left alone to explore by your self, non surfers are also well catered for.
Also the full villa complex can be rented out for a larger group booking.
We can organise daily motor bike hire with surf board racks, Kayaking tours, cultural/ikat tours, personal surf photographer, fishing charters, motor bike tours and more.
Generally go through Bali with multiple daily flights to Kupang, and multiple options to Rote with airplane or fast ferry service. If you want to stay in Kupang we use and recommend the Lahasienda Hotel for a boutique experience with a great rooftop bar and restaurant.
All pick ups and transfers can be arranged.
Airport transfer – 500,000IDR.
1,500,000 IDR per night per person
2,000,000 IDR per night per room twin share
Discounts for group bookings, weekly and monthly rates.
Payment methods, cash or bank transfer.
Food included: Breakfast per day.
Surf Excursions: 1/2 day 600,000 IDR, full day 1,200,000 IDR
Contact us for more details.
Rote Island is in Eastern Indonesia and is the southern most island of Indonesia only 200 miles from Australian coast.
Rote Island is a very beautiful paradise Island with many white sandy beaches it has a tropical climate with a long dry season. It has been a well kept secret that was previously hard to reach so remained quiet. Now that travel is much easier it's becoming more popular.
We are located on the beach about 2 kms North of the main Nemberala harbour/town, our west facing patch of coast is off shore in the dry season.
Rote Activities and Attractions
Rote Island Villa provide guest with a range of activity options including:
Snorkeling, we have masks and snorkel for use by guests
Tennis, we can supply racquets and balls, lights for playing in the cool of the evenings
Boat excursion, on our boat island exploring
Fishing, fishing rods supplied
Massage, in house massage available
Books, kids toys, child minding service.
Other activities on Rote Island Villa that we can organise/book (just ask) include:
Spa treatments
Yoga
Local markets
Tours
Kayaking tours in mangrove forests
Surf lessons
Scuba diving
Spear fishing
Kite surfing
Motor bike tours
Dining out and sports bar.
Local Rote Island Villa attractions include:
Beautiful beaches
Mangrove forests
Traditional villages
Tii langa tradition hat
Sasando musical instrument
Ikats local weaving
Lontar palm sugar
Gong and Foti tradition
Music and dance
Do a morning surf check over a freshly brewed coffee, we can see all the way from Besi Alu down to Sukimamas as we decide where to surf.
We are centrally located between the surf breaks on the main land and outer islands.
The main breaks are show with the photos, however others are also great depending on the surf level and conditions as listed below.
OESELI surf break
Great hollow left hander needs the right swell conditions.
RILIAU surf break
Also called squillers or learners, for beginners only.
Many other surf spots...
There are many other spots that break depending on wind direction, tides, swell direction and size – some are named and some still unnamed… we are not going to write about them here but if you want to surf them we will take you there using our extensive local knowledge.

We specialise to surfers of all abilities, Besi Alu can be a soft wave but most of the other waves in typical Indonesian fashion are generally heavier and more hollow. So if you have a sense of adventure and are seeking some great waves to your self whilst in Rote, come stay with us.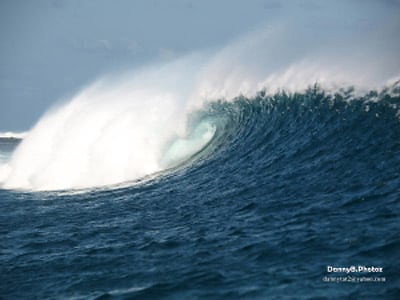 Besi Alu surf break
The main wave- ever popular wave is very consistant and does cater for a wide range of surfing abilities, is often very busy and can tend be a bit soft. The wave was named Besi Alu by local fishermen long before it was ever surfed, it means metal grinder and refers to noise the wave makes as it rolls down the reef. Sometimes is referred to as Tland, but out of respect we still use the local name.
Vacations & Travel Review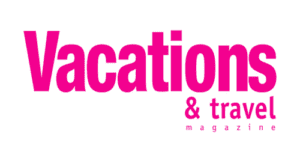 Or if you'd prefer, contact Dickson Beattie via phone call +6282237108051